Tel Aviv University
August 16, 2015 – August 21, 2015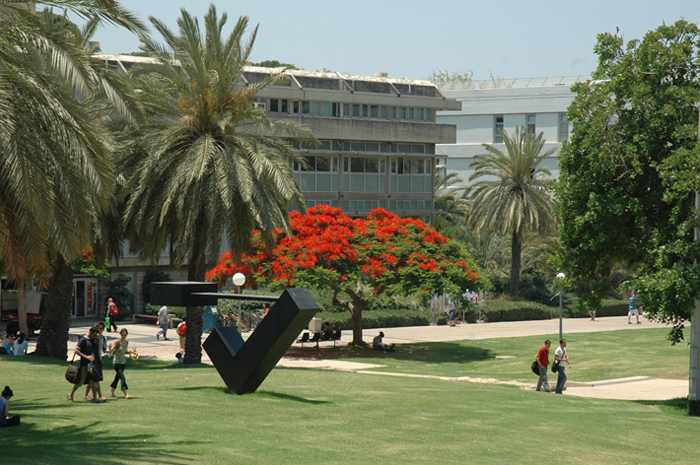 The 42nd ICOHTEC Symposium will be held together with IEEE HISTELCON in Tel Aviv from 16 to 21 August 2015. The main theme of the meeting will be the History of High-Technologies and their Socio-Cultural Contexts. The aim is to analyse the social, cultural, political, economic, scientific as well as military impact of high-technologies, ranging from recent and contemporary developments in computer technology through to innovations that were state-of-the-art in their own time, such as the telegraph, radar, and the jet engine. The conference will explore this complex process from national as well as international perspectives. It will trace both developers and users of high-technologies and their appropriation strategies. It addresses scholars from various backgrounds such as historians, sociologists, practicing engineers, and scientists.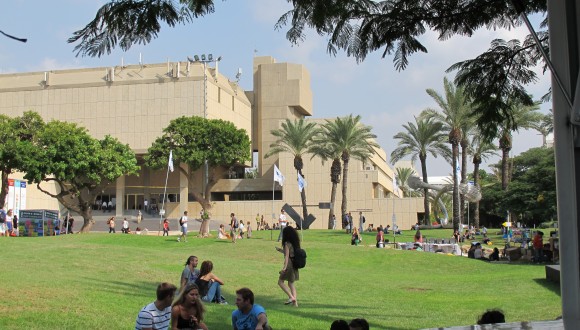 _________________________________________________________________________
For Instructions for presenters and chairs please click HERE
For details about the Gala Dinner please click HERE
For bus lines to the University, maps, Tel-Aviv and Venue Information Click TRAVEL
For
LOC and Programme Committee members
:
Before loging- In for the first time, create an
account (Username, password ) and
authorization levels as Reader, Author, etc.)
Click
ACCOUNT

. Follow the instructions and choose at the
end "reader" and "author" levels.
For registration to the conference and for
optional events (as Gala dinner) by credit cards
For Registration Fees: Click FEES
Announcements
Conference Poster

The Conference Poster had been posted at the bottom of this page

 

 

Posted: 2015-08-12
More...

Post-Conference Tour

We would like to invite you to the post conference walking tour on Friday morning, between 10:00-12:00 . The tour is free of charge and guidance will be given in English. The tour will begin from the Rothschild Boulevard, in central Tel-Aviv. Topics will include historical sites as well as Bauhaus style buildings and the architecture of Tel-Aviv, (the White City) as a whole. Additional information will be posted soon.

If you are interested to participate, please write our conference email HistHiTech@tau.ac.il indicating your participation and name(s).

Posted: 2015-08-10
More...

Mid-Conference Tour

We will depart from the campus on Tuesday afternoon by bus, to the Sorek-Sea Water-Reverse Osmosis –Desalination Plant, the world's biggest,twenty minutes south of Tel –Aviv. http://www.water-technology.net/projects/sorek-desalination-plant/

Afterwards, we will head some 40 kilometers eastward ,to the Beit Guvrin-Maresha National Park: https://en.wikipedia.org/wiki/Beit_Guvrin_National_Park

In this way we will

combine

the new with the old

Posted: 2015-08-01
More...

Jazz night

The Jazz night will be held on campus, nearby the conference building

Posted: 2015-08-01
More...

Conference building in the University campus

The Gilman building for the Humanities will serve for initial registration, first day welcome, speeches and reception , for classes and for EC and GA meetings.

The building is shown on the topmost photo on this page.

Those arriving with a bus from Tel-Aviv, can enter the main gate (the Frenkel gate, at the end of an open area facing Einstein Blvd.) and walk some 200 meters straight ahead to the Gilman building. The opening cermony will be held in hall No. 144 on the ground floor in Gilman.

Posted: 2015-08-01
More...

Gala Dinner

A Gala Dinner will take place on Thursday 20 Aug 2015, 19:30 at restaurant Goshen, Nahalat Binyamin St 30, Tel Aviv. The three course meal includes wine, beer and soft drinks. It costs 210 NIS/ 50 EUR.

Please register as soon as possible, and no later than Wed. 12 Aug here.


Posted: 2015-07-30

Official Program (July 22, 2015)

The official program has been uploaded today (on July 22 , 2015)

Posted: 2015-07-18
More...

Note for anyone who is looking for a room nearby the University, in Ramat-Aviv

Petter Wulff (petter.wulff@gmail.com) has rented an apartment on the Brazil Street, with three bedrooms and two bathrooms, just 10 minutes' walk to the University and 3 minutes' walk to the fancy Ramat-Aviv mall. He would like to ask for $100 per night, for one or two persons in the third bedroom, from 16 to 23 of August 2015

Posted: 2015-07-15
More...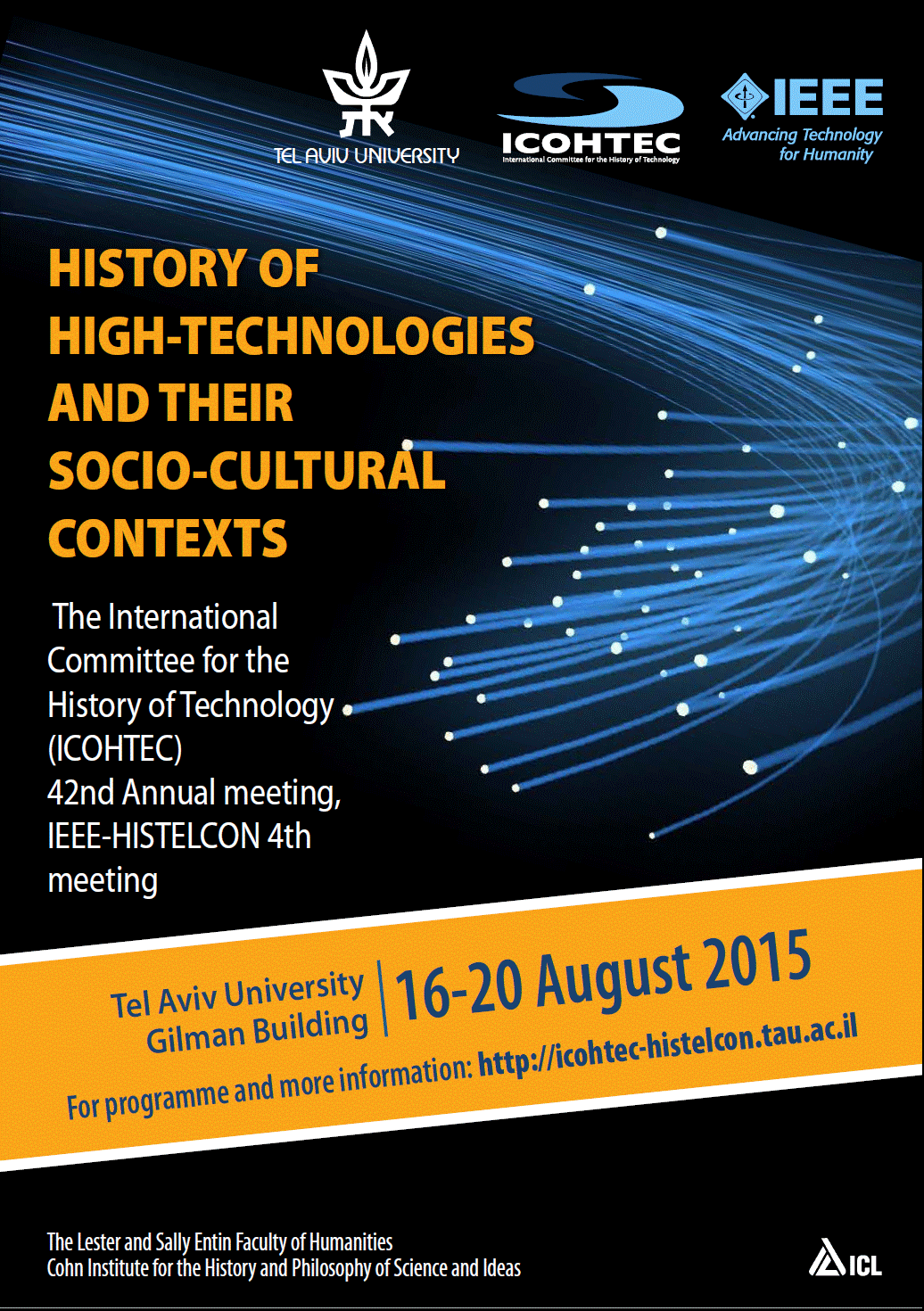 Conference Information